5,547 views
by Joyce B
If you choose to take the plunge and perform some one-on-one tutoring lessons, don't go it alone.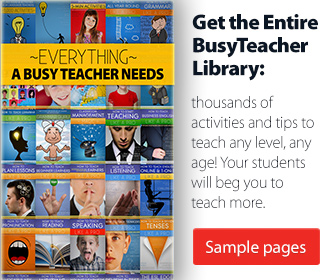 Use these 5 strategies for owning and enjoying your one-on-one lessons.

How to Own One-to-One Lessons
Utilizing different types of cards can be effective to use for prompts, guessing games, or matching exercises.
You can create cards especially for your individual student or bring in the ones you use in the classroom. You can write them out on index cards, sheets of paper, or use a laminator to preserve them for long-term life. Also, make grammar exercises or homework correction fun by turning the exercises into conversations or role-play scenarios. Doing this can add a lot of spice to those otherwise dull fill-in-the-blank exercises.
Create the best interaction for one-on-one lessons by challenging students to create language on the spot, and learning from your undivided attention and explanations. You can own and enjoy your one-on-one lessons by incorporating these 5 strategies.
Enjoyed this article and learned something? Please share it!
Want more teaching tips like this?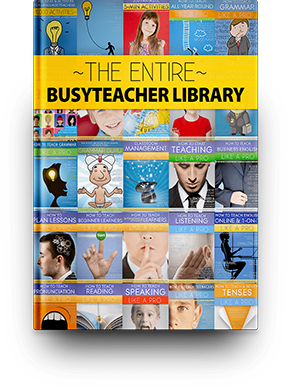 Get the Entire BusyTeacher Library
Warning: only if you're serious about teaching English.
Includes all 80 of our e-books (that's 4,036 pages in total), with thousands of practical activities and tips for your lessons. This collection will turn you into a pro at teaching English in a variety of areas, if you read and use it. Instant download, 30-day money back guarantee.
Show me sample pages →

Print
Rate this article:
was this article helpful?

All By Myself
The Pros and Cons of Teaching One-on-One Lessons
0
10,348

0

Only You
3 Tips for Successful One-on-One Lesson Plans
0
9,588

0

Up and At 'Em
3 Strategies to Reach Every Learner
0
4,208

0

Up Close and Personal
5 Keys to Success for One-on-One Teaching
0
7,161

0

Facing the Endless Hour
6 Tips for Designing the Best One on One Lessons for Adults
0
660

0

Positively Wonderful
Top 5 Classroom Management Strategies that Really Work
0
22,195

0
Subscribe to our weekly newsletter!