Don't Go it Alone: 5 Strategies for Owning One-to-One Lessons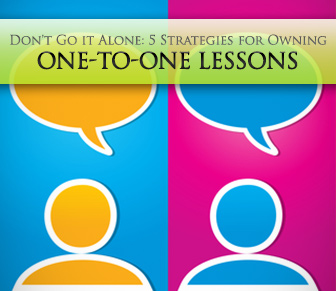 If you choose to take the plunge and perform some one-on-one tutoring lessons, don't go it alone.
Use these 5 strategies for owning and enjoying your one-on-one lessons.

How to Own One-to-One Lessons
Utilizing different types of cards can be effective to use for prompts, guessing games, or matching exercises.
You can create cards especially for your individual student or bring in the ones you use in the classroom. You can write them out on index cards, sheets of paper, or use a laminator to preserve them for long-term life. Also, make grammar exercises or homework correction fun by turning the exercises into conversations or role-play scenarios. Doing this can add a lot of spice to those otherwise dull fill-in-the-blank exercises.
Create the best interaction for one-on-one lessons by challenging students to create language on the spot, and learning from your undivided attention and explanations. You can own and enjoy your one-on-one lessons by incorporating these 5 strategies.
Rate this article:
was this article helpful?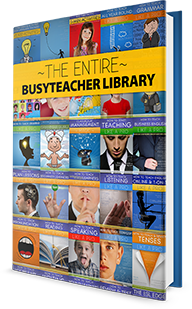 The Entire Busy Teacher Library:
61 current titles + all future titles (free!)
Truly, we might be a little bit crazy, but we know that at this point in the term, things are tight for teachers, and you need a little help, which makes it the right time for our best deal ever. For just $99, you will immediately receive all 61 of our current, bestselling titles. Within a few minutes, you'll have thousands of new BusyTeacher expert approved tips and tricks for teaching grammar, vocabulary, pronunciation, and students at every level from beginner to advanced.
Get it right now - limited time offer ›
Trending Articles right now:
Information

| | |
| --- | --- |
| | Please register to leave comments. Registration is free and takes only a minute! |