Pronunciation 101: 7 Things Your Students Need to Hear You Explain

36,941 views
Claudia Pesce
Bad pronunciation is bad news for ESL students. It negatively affects comprehension and so, negatively impacts on communication.
The problem is compounded by the fact that good pronunciation is often a mystery to ESL students. Why is it that some words with a similar spelling sound the same but others are completely different? Why are some words pronounced exactly the same in their native language but others are not? Mysteries are not good. Here are some of the things you need to explain to your ESL students to take the mystery out of English pronunciation.

7 Things You Need to Explain to Your Students about English Pronunciation:
There is no mystery to correct English pronunciation – not when you explain these basic concepts to your students.
Once you do, they will be better armed to understand the differences between their native language and the one they are trying to learn.
If you have any other essential pronunciation concepts to add to the list, please do so below!
Want more teaching tips like this?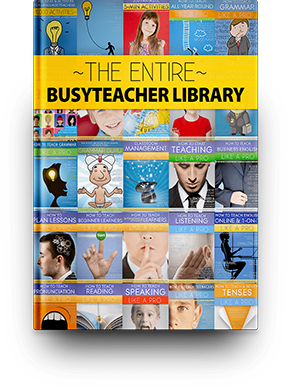 Get the Entire BusyTeacher Library
Instant download. Includes all 80 of our e-books, with thousands of practical activities and tips for your lessons. This collection can turn you into a pro at teaching English in a variety of areas, if you read and use it.
Show me sample pages →
Enjoyed this article and learned something? Click the buttons below to share it!

Print
Rate this article:
was this article helpful?
Subscribe to our weekly newsletter!