7,488 views
by Stacia Levy
The middle of the semester is the calm after the storm. You now know all of your students' names, and they know the routine: what to do when they come into the class, what activities they will work on each day, and which students to work with. Class friendships are beginning to form. Students come in each day, find their seats, take out their books and materials, and get to work immediately with their peers.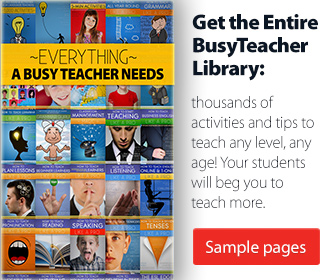 Sounds wonderful, right? Yes, an orderly class really is great because interaction and learning are able to take place with minimal fuss. So what's the problem? Well, it's a little… B-O-R-I-N-G! Activities can become too routine and familiar. The problem becomes how to balance the routine with some variety while maintaining control of the class. This can be done with a little creativity.

Keys to Beating the Midsemester Blues
A well-run class can be a joy, but there is the chance of falling into a well-worn routine, especially at midterm.
However, by varying the routine, media, and materials, and increasing interactions and connections, midterm can be a time of high interest rather than boredom.
Enjoyed this article and learned something? Please share it!
Want more teaching tips like this?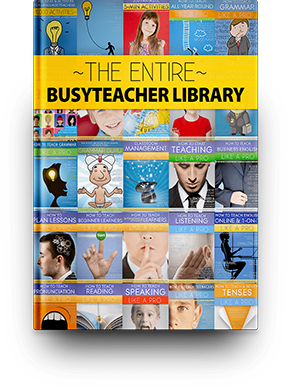 Get the Entire BusyTeacher Library
Warning: only if you're serious about teaching English.
Includes all 80 of our e-books (that's 4,036 pages in total), with thousands of practical activities and tips for your lessons. This collection will turn you into a pro at teaching English in a variety of areas, if you read and use it. Instant download, 30-day money back guarantee.
Show me sample pages →

Print
Rate this article:
was this article helpful?

What Do We Do Now? Classes with Long Schedules
0
3,207

0

We Want to Learn, But Itís Summer!
10 Principles for Summer Learning Activities to Engage ESL Students
0
2,773

0

Whatís Your Passion? 7 Individual Projects to Tap into Learner Motivation
0
7,806

0

Are You New? This is My Last Day
Addressing the Flow of Students In and Out of Class
0
5,054

0

Do We Really Have to Move? Getting Students out of Their Seats
0
7,918

0

Avoiding the Rut and Isolation
Issues in One-on-One ESL Instruction
0
3,449

0
Subscribe to our weekly newsletter!