<!– google_ad_section_start –>Giving Advice - Should<!– google_ad_section_end –>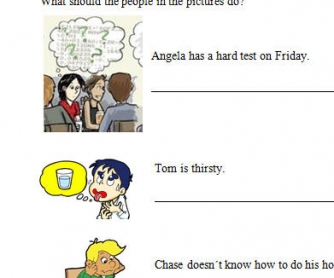 A short exercise giving students an opportunity to practice forming sentences with the modal verb should. Created for 3-4 grades. Students should respond to the situations shown in the pictures using should. The exercise could also be used with the modal ought.
Similar Worksheets
Comments about "Giving Advice - Should".