<!– google_ad_section_start –>Be Going To vs. Will<!– google_ad_section_end –>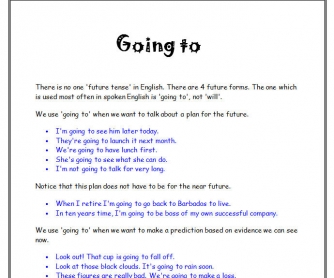 The difference between (be going to) and (will). This sheet helps your students to tell the difference between both. When we use each one of them and how we use it too. It contains the description of both and also exercises to make sure that your students understood the material fully.
Similar Worksheets
Comments about "Be Going To vs. Will".