Still complaining about your language school? Check out what teachers in 1872 were expected to do! Here's a high quality print-friendly Teacher's room poster - you're most welcome to print it out and put up next to your desk for everyone to see. Don't forget to 'LIKE' it or tweet about it (see the buttons above), or email it to your fellow teachers!
CLICK THE IMAGE TO VIEW IN FULL SIZE: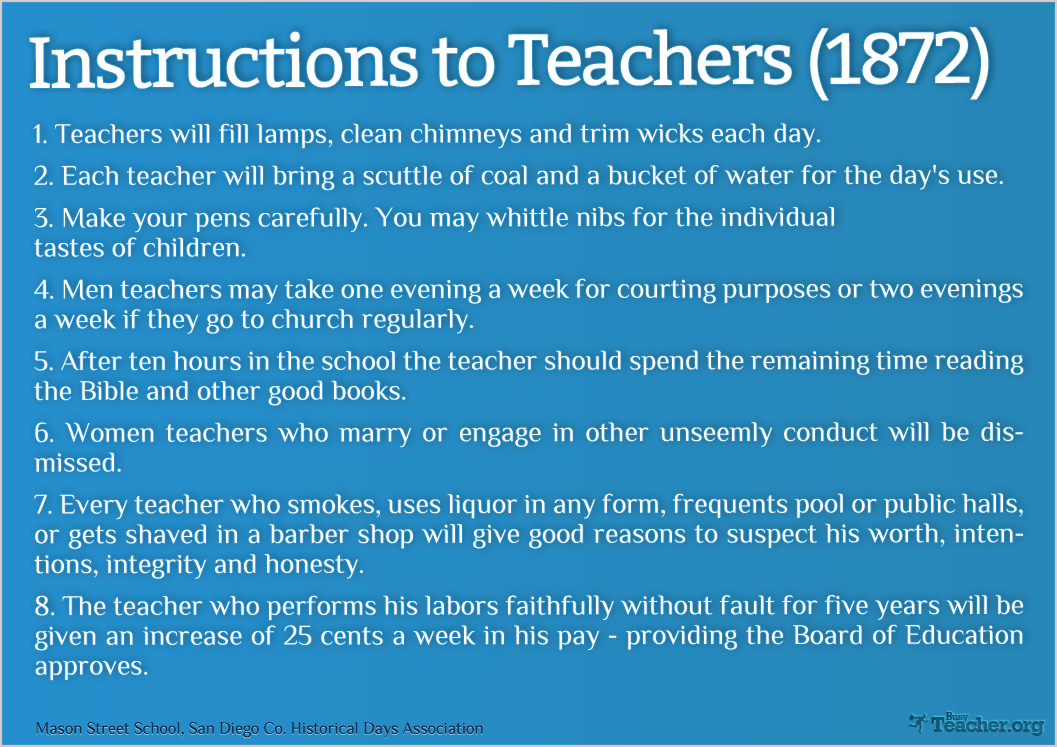 Found it helpful? Please share!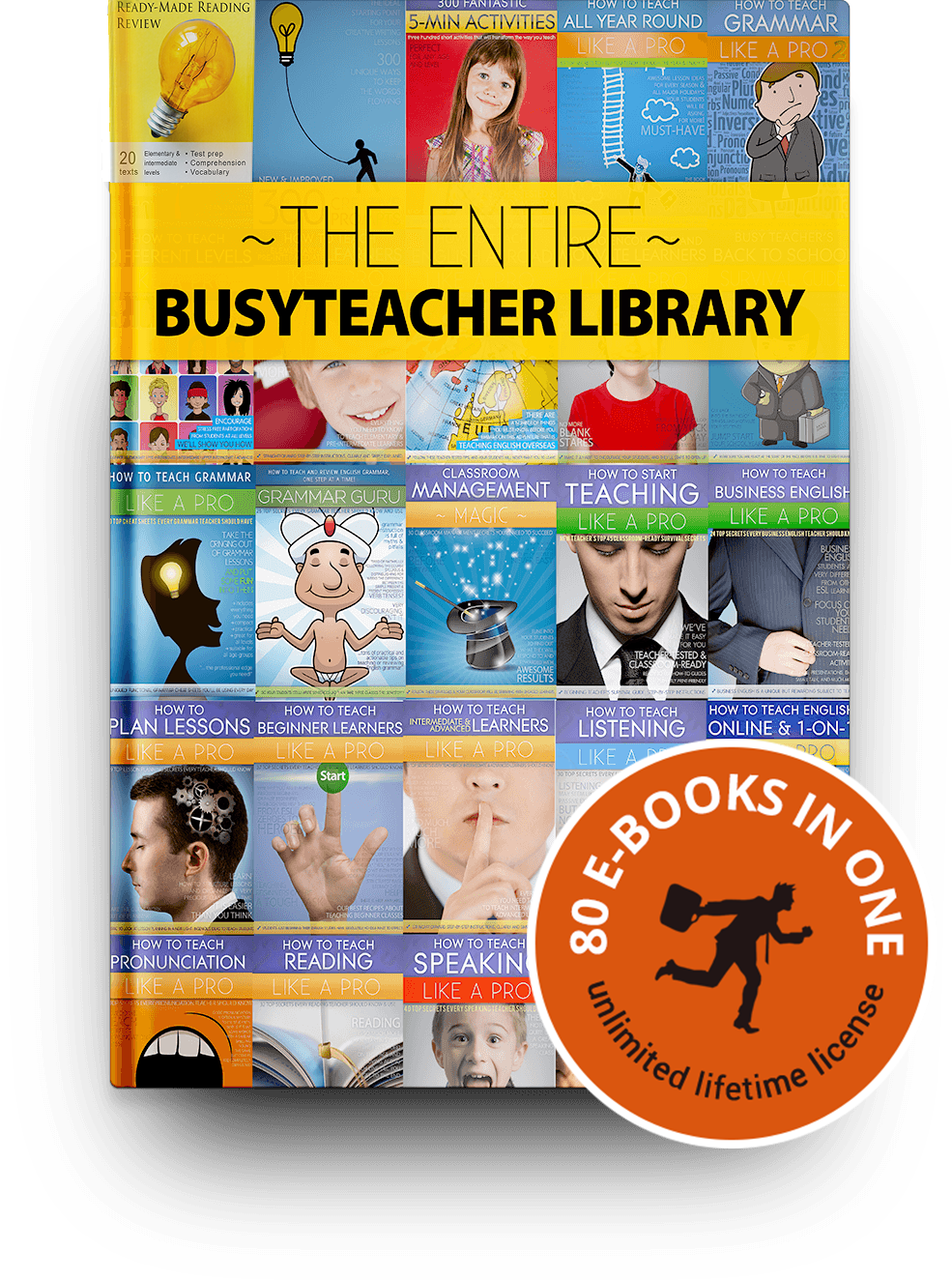 Dramatically improve the way you teach:
Get the Entire BusyTeacher Library
Includes the best of BusyTeacher: all 80 of our PDF e-books. 4,036 pages filled with thousands of practical activities and tips that you can start using today. Instant download, 30-day money back guarantee.
Get it now and start reading in 3 minutes!

Print
Rate this article:
was this poster helpful?