<!� google_ad_section_start �>
Natural Disaster Worksheet: Watch Out... Winter Storms Ahead!

<!� google_ad_section_end �>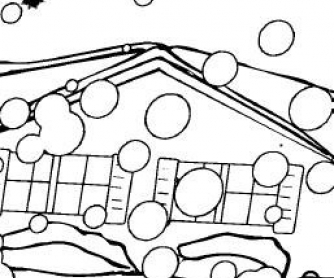 This worksheet, called 'Natural Disaster Worksheet: Watch Out... Winter Storms Ahead!', was first presented by the American Red Cross and Federal Emergency Management Agency, in cooperation with U.S. Department of Homeland Security and Department of Commerce, and the National Oceanic and Atmospheric Administration. This is an 11-pager which is another part of the 'Owlie Skywarn's Weather Book' series and it is dedicated to uncovering some facts about winter storms and weather, what you need to be prepared for, and an action plan should you get trapped in the middle of the disaster. The following sections help to unveil the major key points:
Winter Storm Watch and Warning
Car Safety Kit
If Your Car Gets Stuck
What to Do If You Are at Home
If You Must Go Out In the Blizzard...
Owlie's Snow How
Did You Know?
The Winter Storm Quiz can be a perfect wrap-up activity for students to go through the main sections again. The Quiz comprises of three parts:
- fill in the blanks;
- open-ended question;
- true or false.
You can find the correct answers to the quiz on the last page of the worksheet.
Similar Worksheets
---