<!– google_ad_section_start –>
History Of The Jack O'Lantern

<!– google_ad_section_end –>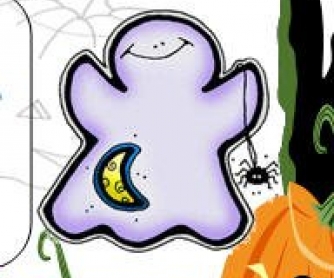 A reading comprehension on Jack O' Lantern's Story. It consists of a text in the first page and an activity page on the second. In the activity page you can find a wordcheck activity, a reading coprehension activity and a true or false activity. I use it with an 8th grade of primary and a 1st grade of secondary school.

hugs and hope you like it

Beginning of the story:
The original Jack O'Lantern was not a pumpkin. The Jack O'Lantern legend goes back hundreds of years in Irish History.
Jack, an irish man, grew up in a simple village where he earned a reputation for cleverness as well as laziness. He applied his fine intelligence to wiggling out of any work that was asked of him. In his whole life he never made a single enemy, never made a single friend and never performed a selfless act for anyone. Stingy Jack, a miserable and old drunk, liked to play tricks on everyone: family, friends, his mother and even the Devil himself.
Similar Worksheets
---