<!– google_ad_section_start –>
Categorize

<!– google_ad_section_end –>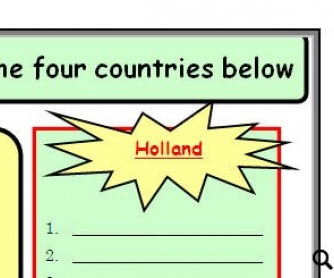 Categorize, the word says it all. Sts have to write famous places, people, food etc in the correct boxes. There's an answer key as well because some of them might not be very common but are famous. The answer key has some weblinks as well to get yourself well informed. I've used it already and what follows was a huge discussion/debate about .....man, I can hardly say it but ok here it goes...Barack Obama..
So, I guess this sheet is also good to get the students express themselves.
I hope it's useful for some of you out there.
Let me know what you think of it if you feel so...
Similar Worksheets
---