Song Worksheet: Waving Flag by K'naan (WITH VIDEO) one more alternative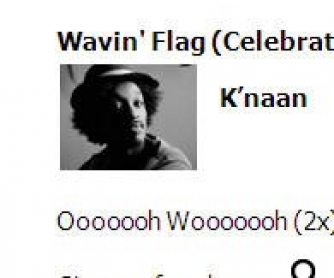 A song worksheet with the song Waving Flag (from K'naan). An activity with fill in the blanks with the missing words in the box.
"Wavin' Flag" is a song by Somali-Canadian artist K'naan from his album Troubadour, reaching #2 on the Canadian Hot 100. A remake by a supergroup of Canadian artists, credited as Young Artists for Haiti, became a charity single, with this new version going straight to #1 on the Canadian charts. A version of the song featuring will.i.am and David Guetta is targeted for international release. The song also appears on the soundtrack for the video games NBA 2K10 and 2010 FIFA World Cup South Africa.
---