428,550 views
by BUSYTEACHER_admin
Want to have some fun with your class today? Start with one (or more) of these top 20 tongue twisters! But first make sure you can pronounce them properly yourself! :)
Click the image below to view the full size poster that you can print out and use in your classroom - we promise your pronunciation lessons will never be the same again! Enjoy!
CLICK THE IMAGE TO VIEW IN FULL SIZE: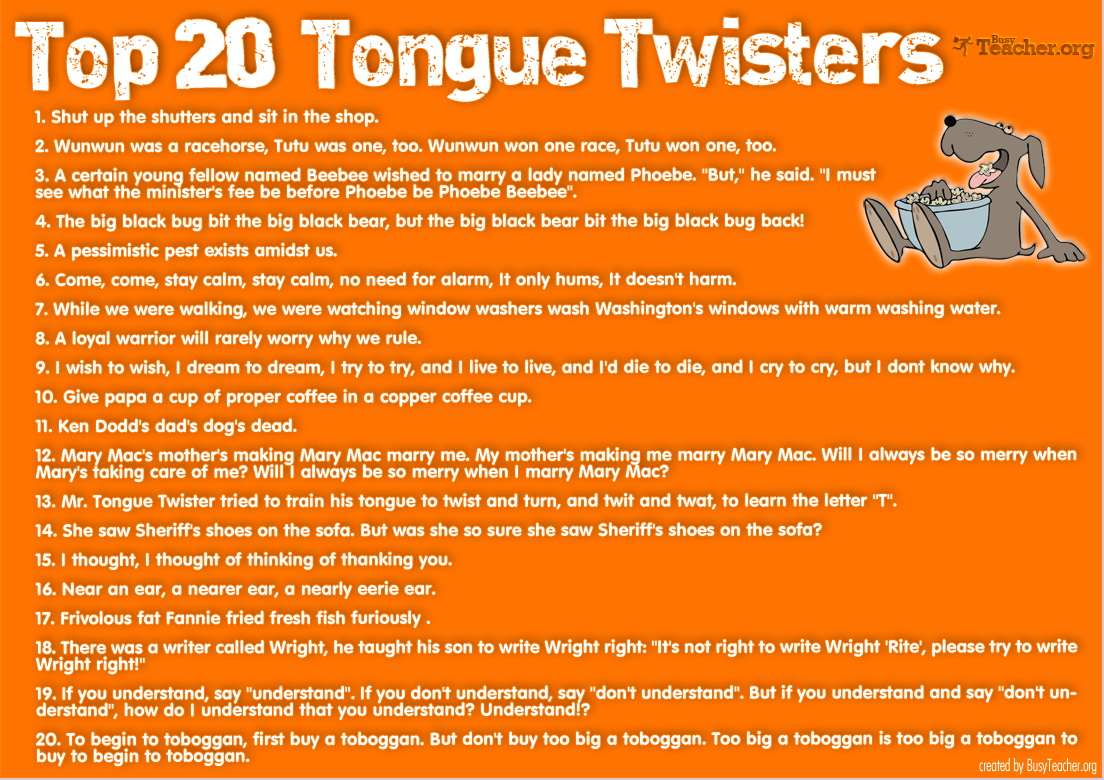 Found it helpful? Please share!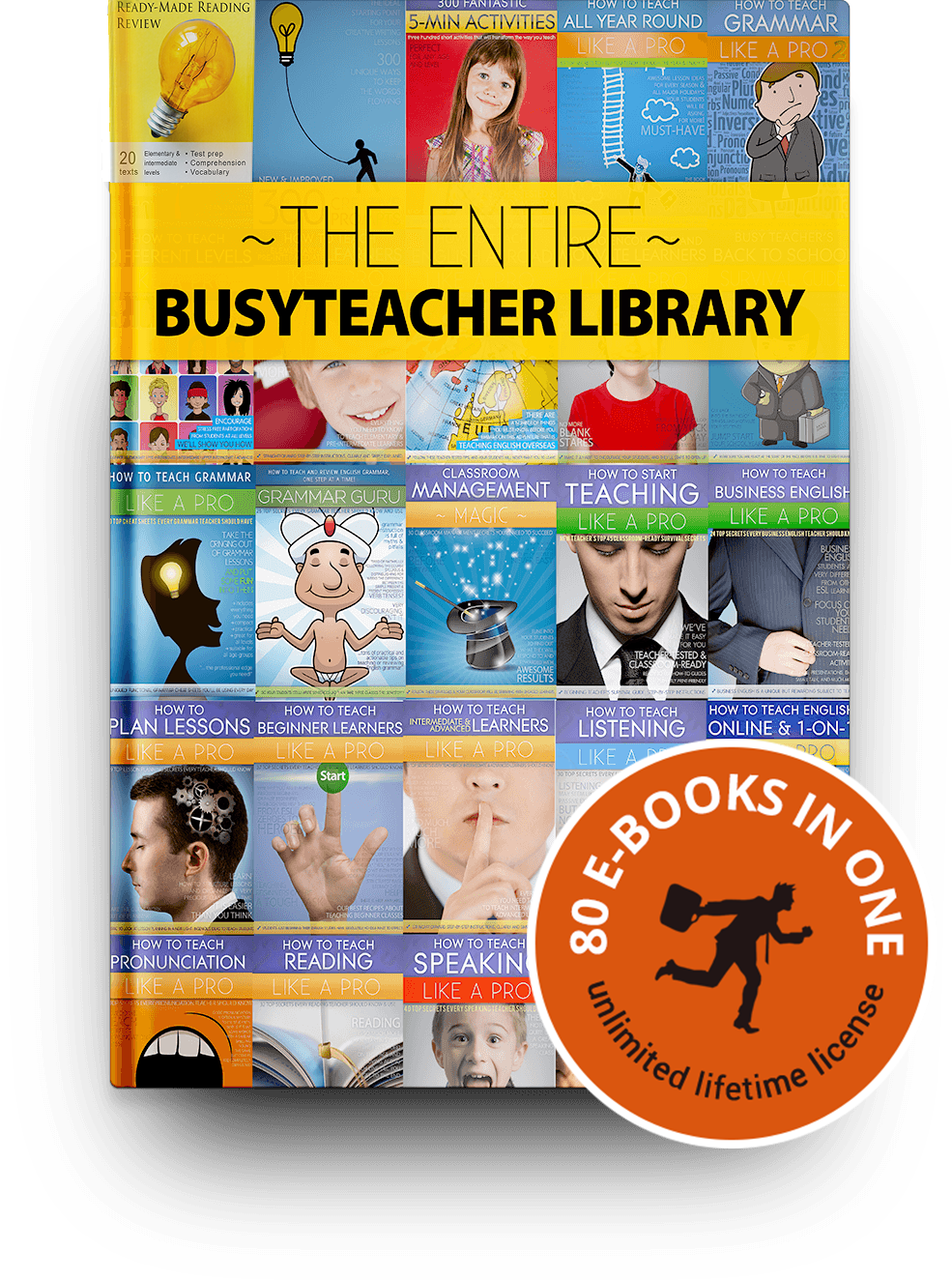 Dramatically improve the way you teach:
Get the Entire BusyTeacher Library
Includes the best of BusyTeacher: all 80 of our PDF e-books. 4,036 pages filled with thousands of practical activities and tips that you can start using today. Instant download, 30-day money back guarantee.
Get it now and start reading in 3 minutes!

Print
Rate this article:
was this poster helpful?