Song Worksheet: 3 R's by Jack Johnson [WITH VIDEO]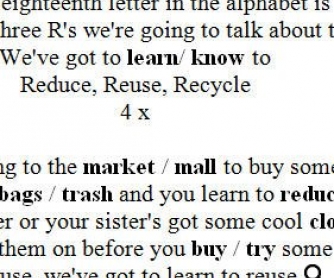 Ss watch the video on YouTube and then solve the listening exercise in the worksheet.
After these, students answer questions about the lyrics and the video.

It's nice to introduce the theme "Environmental solutions", more specifically, the 3 R's. My students enjoyed it!
Similar Worksheets
---