Song Worksheet: I Can See Clearly Now by Jimmy Cliff [WITH VIDEO]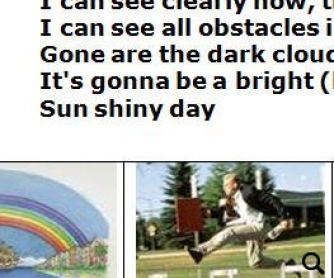 An uplifiting song with lyrics and pictures that might be used as the engaging step for a larger lesson. it also includes the link for the video.
Have students listen to the song then have them organazing the pictures as they listen to the song.
---