Song Worksheet: I'll Be Waiting by Lenny Kravitz (WITH VIDEO)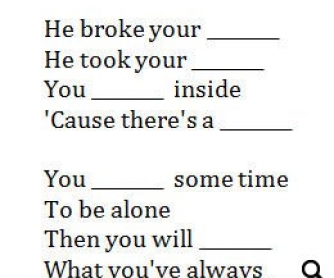 Hello teachers, I have used many of your worksheets here, so now I want to share one of my own with you.
Normally I use this song to have a small intro about Future Continuous, or I use it as a filler.
You can start with the reading comprehension part and then go to the lyrics. I hope you like it!
Marcos V.
Similar Worksheets
---