Song Worksheet: Wind of Change by Scorpions (WITH VIDEO)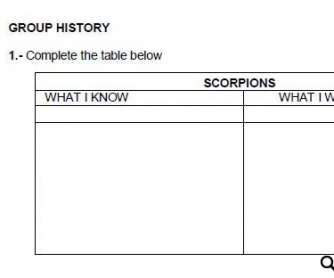 The lyrics celebrate the political changes in Eastern Europe at that time – such as the Polish Round Table Agreement and fall of the Berlin Wall, the increasing freedom in the communist bloc (which soon led to the fall of the USSR), and the clearly imminent end of the Cold War.
The Scorpions were inspired to write the song on a visit to Moscow in 1989, and the opening lines refer to the city's landmarks:
I follow the Moskva
Down to Gorky Park
Listening to the wind of change
I prepared this worksheet for my students at FCE level. I also show them the video
I hope you find it useful and that your students enjoy this beautiful song!!
---