<!– google_ad_section_start –>
Guessing Game about Celebrities with Example Material

<!– google_ad_section_end –>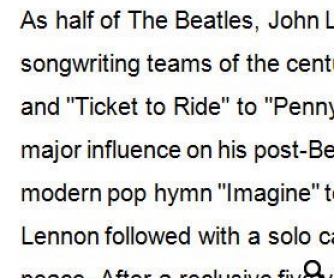 This worksheet helps you revise the past simple tense by combining the grammar activity with a guessing game about celebrities who are dead.
A) in a first step you introduce a celebrity step by step so that you try to give only clues which do not trigger the answer from the students too fast. You can find an example about M. L. King with six statements. The students always try to guess by asking yes or no questions in the past. If they think that they have found out the celebrity's name, they shout it out.

B) As a second step you ask the students to form groups of two or three students. They have to to think up statements about the celebrity they have selected and prepare them for the class.
If you do not have internet access or not enought time, you can provide the students with some portraits about celebrities listed in the second part of the worksheet. to pep up the activity you can reward the corr3ect guesses with prizes.
I have already done the activity with pre-intermediate students and it has worked out well.
Similar Worksheets
---