<!– google_ad_section_start –>
Obama School Speech Activity

<!– google_ad_section_end –>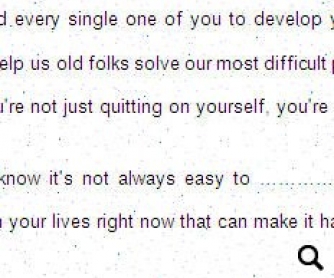 The main lexical focus of this worksheet is phrasal verbs in American English.

This worksheet can be used as a hand-out for individual or group work to increase Intermediate/Upper- Intermediate/Advanced students' awareness of the related vocabulary and enhance their reading and optionally - listening comprehension skills.

The lexis is contextualized in a script of the President Obama's famous school speech. The second task includes bilingual vocabulary matching activity and which makes it a perfect addition for Russian-speaking students of English.

If you choose to play the original open-shelf audio or video recording of the speech, the listening activity will be ideal preparation for international examinations. The recording must be played twice then: first, students listen and complete as many gaps as possible; in the end, they check their answers.

Photocopy the worksheets so that there are enough for each student in your class.

1. Ask students to suggest their own words to complete the gaps in the script. Encourage students' discussion in pairs as they do so.

2. Ask students to match phrasal verbs on the left with their Russian equivalents. Students may look up new words in their dictionaries or discuss the definitions in pairs.

3. Students are supposed to proofread the gaps replacing their own variants with the phrasal verbs from the list below. Eventually many will arrive at a list of non-phrasal synonyms.

4. In class, build synonymic rows for some of the phrasal verbs on the board.

5. You'll need to stress that each phrasal verb may have both literal and idiomatic meaning. You can do so by leading a class discussion.

Similar Worksheets
---