Song Worksheet: Lucky by Britney Spears (WITH VIDEO)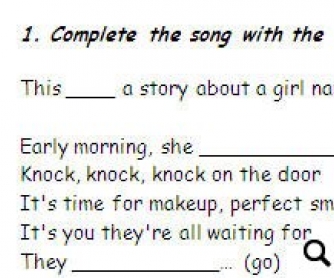 This worksheet deals with Simple Present (routines)
Good to revise/practise spelling and frequency adverbs and expressions. First students fill in the gaps, then they listen and check and finally answer some questions about the song. There's also a writing activity on routines.
Hope you find it useful!
---