by Haiden
13,505 views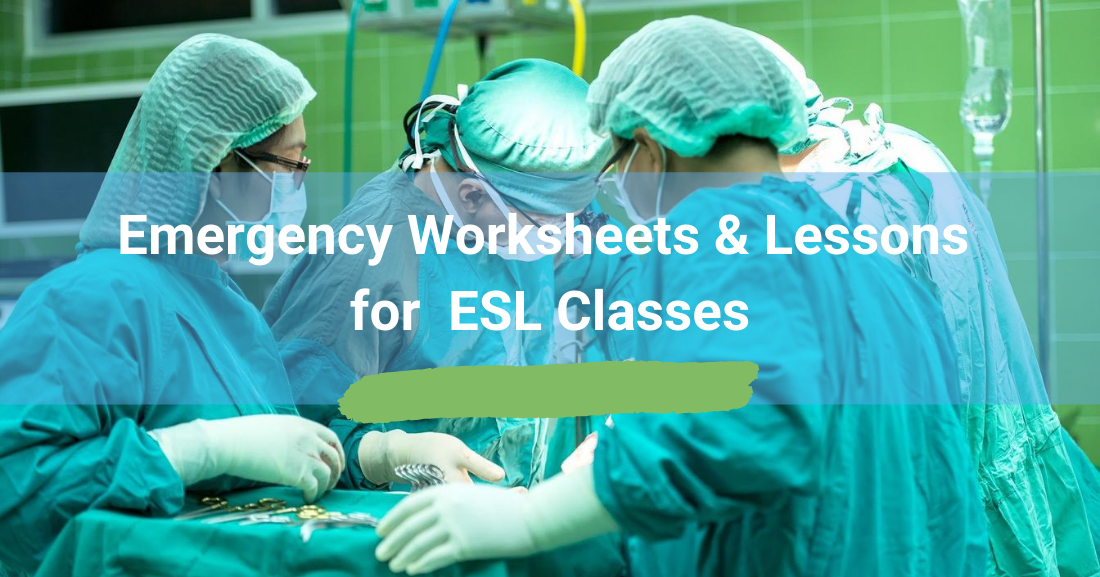 No matter what age your teaching, ESL students need to be able to discuss emergencies from natural disasters to public safety to medical and health matters. Knowing how to report an emergency is essential for all levels of students, so these emergency ESL worksheets and lessons will help introduce critical new vocabulary and topics to your students as well as teach them how to approach handling matters concerning their own safety and the safety of others.
Getting Help in an Emergency
It's especially important for beginner students to learn about getting help in an emergency early on in their education. Children are often the most defenseless population, so equipping them with the appropriate language and tools to communicate a safety concern is one of the most impactful things you can do for your students. We recommend starting with this simple First Aid Kit worksheet. Young students will likely recognize many of the supplies shown in this activity, but it is helpful to practice the vocabulary and discuss how each item can be used to help in an emergency situation.
Another awesome emergency worksheet goes over how to report a safety concern over the phone. This is one of the most helpful skills a child can have.
Note: Discussing emergencies with young children may bring up fear, so be sure to assure students that these situations are unlikely to occur. But if they do, they should feel confident in knowing they are able to handle them with their new-found knowledge
To recap what students have learned about handling emergency situations, use this resource that contains multiple activities focused on emergencies. From true and false sections to fill-in-the-blanks, these exercises will help solidify beginner students' awareness and knowledge of vocabulary related to emergencies.
Emergency Services (Fire department, Police Station, Etc.)
On the same note as getting help in an emergency, it is important to teach ESL students about emergency services that they can reach out to, like the fire department and police station if something bad ends up happening. A great place to start is with this Emergency Services role play activity. They will learn about and act out possible scenarios that could take place with police officers, an ambulance, firefighters, and more.
After introducing these emergency services, you can use this Fire Safety Checklist Project to give students a better idea of what to do in the case of a fire. They will work on identifying potential fire hazards, as well as locating safety devices like fire alarms.
In this third activity, students will practice a conversation on reporting a past crime. This exercise provides reading, speaking, gap-fill writing, and role-play activities. While most students will hopefully never have to be in a situation to report a past crime, this activity will give them greater confidence in talking to police officers if a situation ever arises where they need to do so.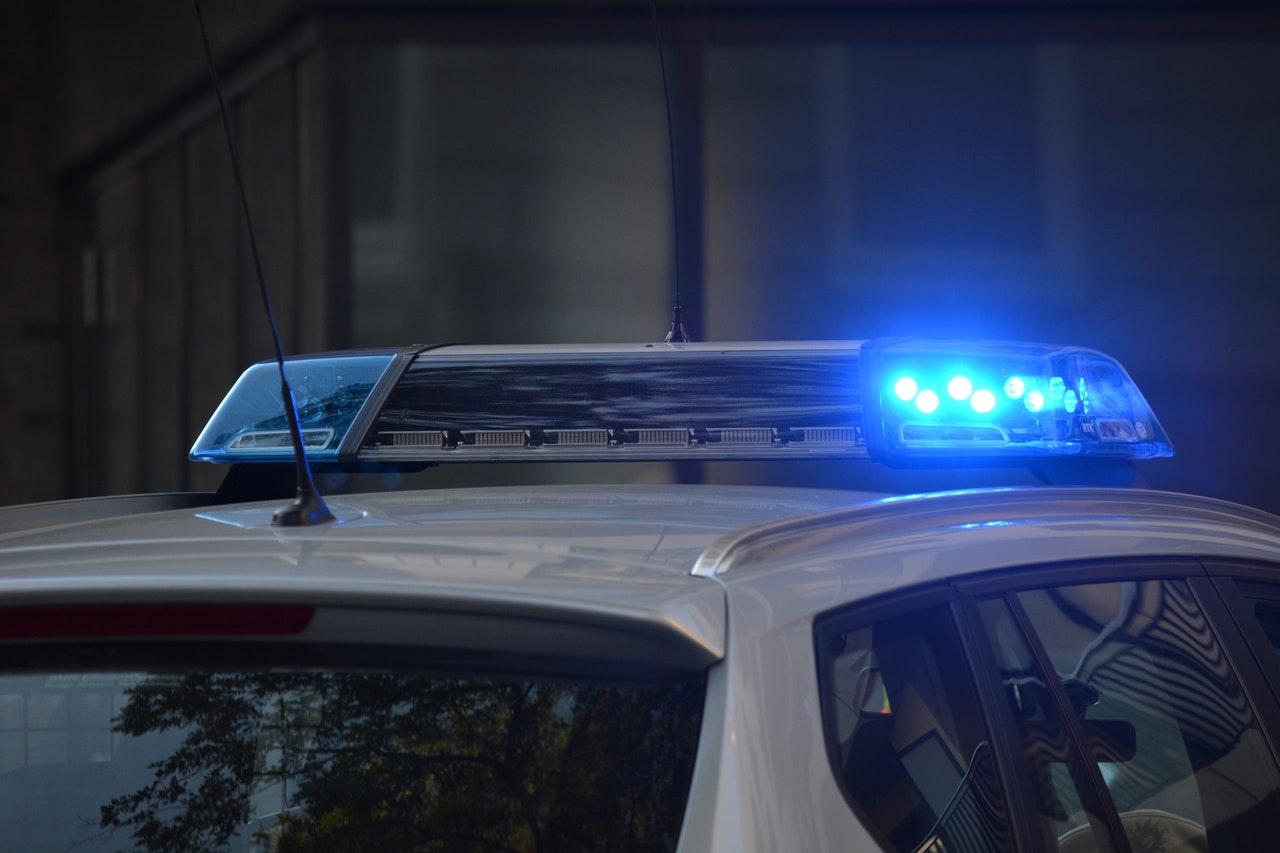 Natural Disasters
Depending on where your ESL students live, they may never experience a hurricane, a tornado, or an earthquake. But knowing how to talk about natural disasters and be prepared for extreme weather patterns is never a bad idea (especially if they plan on travelling to other parts of the world that may experience different kinds of weather!).
To introduce this topic to students, start with this Natural Disaster Worksheet. Several exercises are covered in this resource, such as:
Preparing for a disaster

Family communications plans

Taking care of pets

Making a disaster supplies kit

Preventing fires

Floods

Thunderstorms

Tornadoes

Hurricanes

Winter Storms

Earthquakes
Feel free to use as many or as few of the resources, depending on what you are hoping to accomplish with your lesson. If you want to focus in on specific natural disasters, you can use this earthquake preparedness worksheet or this hurricanes worksheet. Both discuss what happens when the natural disaster takes place, its impact on affected areas, and how to stay safe if you come into contact with extreme weather patterns. Students will practice new vocabulary with true or false, fill in the blank, and open ended questions.
Medical & Health Emergencies
Discussing medical and health emergencies with ESL students may be the most applicable topic that you teach them on this list. Since we've already gone over how to report an emergency above, we'lll focus on some more specific topics that will broaden students' vocabulary when it comes to things like injuries and fractures to the current pandemic that we are living in. Because of how relevant it is, teaching students words that go with the covid-19 pandemic is a must if you're teaching in 2020. In this emergency worksheet, pre-intermediate to advanced students will be introduced to terms like:
Sneezing

Pandemic

Self-isolation

Panic buying

Vaccination

Quarantine

Pneumonia

Fever
There are countless conversation activities that you can do surrounding pandemic-related vocab. And if you're discussing medical and health emergencies, this is a great time to have conversations about going to the hospital, as well. With this hospital worksheet, students will go through a picture based sequencing activity. The exercise gives ESL students practice with speaking, writing, storytelling, and learning comprehension.
Just a final thought - as you are teaching students about emergencies and how to be safe during one, keep in mind that students may have experienced similar situations in their lives. As always, be aware of how your students are responding to certain activities and don't force them to talk about anything they are not comfortable with. In most cases however, students will enjoy learning about how to remain safe in scary and unprecedented situations. These lessons often help them to feel more confident and knowledgeable.
If you want to learn more about teaching about high-stress, scary situations like visiting the ER or witnessing a crime, check out these Valuable Activities for Teaching about Emergencies.
P.S. If you enjoyed this article, please help spread it by clicking one of those sharing buttons below. And if you are interested in more, you should follow our Facebook page where we share more about creative, non-boring ways to teach English.