<!� google_ad_section_start �>
55 Grammar Worksheets: Analogies

<!� google_ad_section_end �>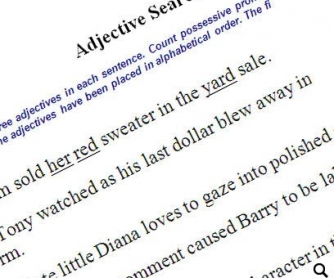 55 worksheets for teaching, learning and review based on grammar, vocabularly or phonetic analogies.
Sample tasks:
Underline the three adjectives in each sentence. Count possessive pronouns as adjectives.
Complete each analogy by writing the best word in the blank.
Write fewer or less in the blanks. The first two have been done for you.
Similar Worksheets
---