<!– google_ad_section_start –>
Mother's Day Poems

<!– google_ad_section_end –>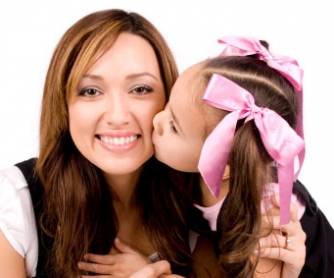 This is a collection of poems for the Mother's Day.
A Thousand Thanks
Author: Joanna Fuchs
Mother's Day brings to mind
The thousands of things you did for me that helped make me happier, stronger and wiser, because I had you as a role model.
I'm grateful for all the times you healed my hurts and calmed my fears, so that I could face the world feeling safe and secure.
I'm thankful for all you showed me about how to love and give -- lessons that now bring so many blessings to me each and every day.
Your sacrifices and unselfishness did not go unnoticed, Mom.
I admire you, I respect you,
I love you.
And I'm so glad you're my mother!
Happy Mother's Day!
I Said A Mother's Prayer For You
Author: Unknown
I said a Mother's Day prayer for you to thank the Lord above for blessing me with a lifetime of your tenderhearted love.
I thanked God for the caring you've shown me through the years, for the closeness we've enjoyed in time of laughter and of tears.
And so, I thank you from the heart for all you've done for me and I bless the Lord for giving me the best mother there could be!
My Miracle Mother
Author: Joanna Fuchs
Mom, I look at you and see a walking miracle.
Your unfailing love without limit, your ability to soothe my every hurt, the way you are on duty, unselfishly, every hour, every day, makes me so grateful that I am yours, and you are mine.
With open arms and open heart, with enduring patience and inner strength, you gave so much for me, sometimes at your expense.
You are my teacher, my comforter, my encourager, appreciating all, forgiving all.
Sometimes I took you for granted, Mom, but I don't now, and I never will again.
I know that everything I am today relates to you and your loving care.
I gaze in wonder as I watch you being you — my miracle, my mother.
M - O - T - H - E - R
Author: Howard Johnson
"M" is for the million things she gave me,
"O" means only that she's growing old,
"T" is for the tears she shed to save me,
"H" is for her heart of purest gold;
"E" is for her eyes, with love-light shining,
"R" means right, and right she'll always be,
Put them all together, they spell "MOTHER," A word that means the world to me
Only One Mother
Author: George Cooper
Hundreds of stars in the pretty sky,
Hundreds of shells on the shore together,
Hundreds of birds that go singing by,
Hundreds of lambs in the sunny weather,
Hundreds of dewdrops to greet the dawn,
Hundreds of bees in the purple clover,
Hundreds of butterflies on the lawn,
But only one mother the world wide over.
Wonderful Mother
Author: Pat O'Reilly
God made a wonderful mother,
A mother who never grows old;
He made her smile of the sunshine,
And He moulded her heart of pure gold;
In her eyes He placed bright shining stars,
In her cheeks fair roses you see;
God made a wonderful mother,
And He gave that dear mother to me.
One Wish
Author: Unknown
Just one little wish for you, Mom,
But it's loving and happy and true -
It's a wish that the nicest and best things
Will always keep coming to you!
Unsaid
Author: Unknown
Somehow we always say the least to those we love the best
And hope our thoughts are understood.
Although they're unexpressed -
That's why it means so very much, when days like this are here
To say how very much you're loved each day throughout the year.
Happy Mother's Day
What If Moms…
Author: Milou
What if moms were mean and grind
And also rather unfair and unkind
Would they scream and bite and hit
Or call people numskulls, birdbrains, or nitwits
A bet that might happen, if you forget
To celebrate Mother's Day and instead play croquet!
Mommy
Author: Unknown
Mommy you are sweet
Mommy you are nice
Don't ever leave me
Cause you make the best rice!!!!
Mum Your The Best
Author: Maryam
Mum your the best,
And I owe you the rest,
I make some mess,
And you make it less,
Mum I love you,
And so do you,
So I'll make you happy,
And you'll feel merry.
Dear Lord
Author: Unknown
Dear Lord, it's such a hectic day
With little time to stop and pray
For life's been anything but calm
Since You called on me to be a mom
Running errands, matching socks
Building dreams with building blocks
Cooking, cleaning, and finding shoes
And other stuff that children lose
Fitting lids on bottled bugs
Wiping tears and giving hugs
A stack of last weeks mail to read
So where's the quiet time I need?
Yet when I steal a minute, Lord
Just at the sink or ironing board
To ask the blessings of Your grace
I see then, in my small one's face
That you have blessed me
All the while
And I stop to kiss
That precious smile
Similar Worksheets
---