<!– google_ad_section_start –>Movie Worksheet: [email protected], Episode 10<!– google_ad_section_end –>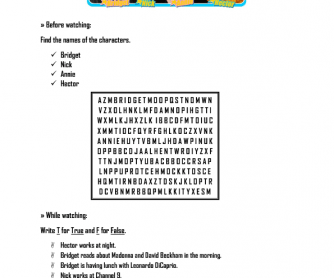 This is a worksheet based on 10 minutes of [email protected] English, Episode 10. It contains two activities, before watching and while watching. It is appropriate for elementary levels.

Hope it works well for you!

You can download the video here: http://vimeo.com/73817152.
Similar Worksheets
---