Christmas Song Worksheet - I Saw Mommy Kissing Santa (WITH VIDEO)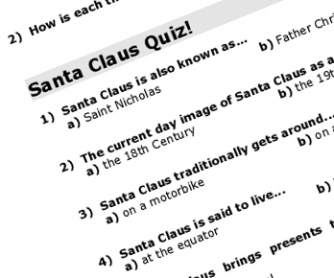 A Christmas lesson based on the song I Saw Mommy Kissing Santa by The Jackson 5 where Students undertake a running dictation with the song lyrics. There's also a Santa Claus quiz warmer activity! Notes for teachers included.

If you like this lesson see our Christmas song based lesson plans for other levels at tefltunes.com. All free!
Similar Worksheets
---