<!– google_ad_section_start –>
Grammar Vocabulary, by Jorge R. Lozano

<!– google_ad_section_end –>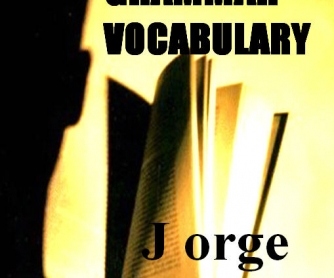 How's your grammar vocabulary? Is it okay, pretty good, or exceptional?
Whatever your answer to these questions, this is the book for you. You can improve your language, and get better knowledge by yourself. If your vocabulary is exceptional, this is your opportunity to see whether you really understand what the words you think you know mean and whether you can correctly use them in a sentence and maybe in everyday speech.
The main content is grouped into sets of words that have been taken from different sources to complete your vocabulary.
Each word comes complete with a definition and examples of the word in order to a complete understanding of the word. Check contents page to find easily what you are looking for.
---