Video Worksheet: Cinderella by Roald Dahl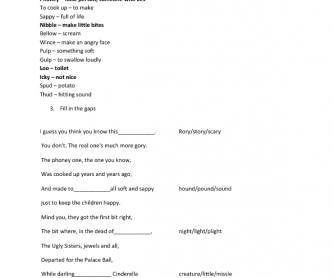 This is a worksheet for pre- and intermediate students. However the vocabulary is quite difficult so you can adopt this even for upper- students.
I use this as a listening and speaking exercise. First I ask students about the original Cinderella, then I explain parts of the vocabulary and then do fill in the gaps exercise. If we have time I'm doing the speaking activity and let the class read the poem.
They really love the video, so you can let them watch it.

Similar Worksheets
---