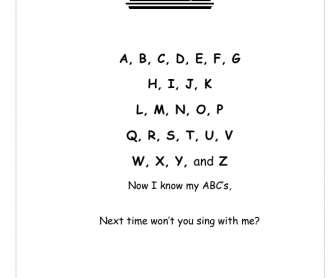 The Alphabet Song (or Abc Song) is a fun and an effective way to teach The English Alphabet to young learners.
After studying the letters of the alphabet, you can teach the song to your students,
Then you can sing with them or you can have them watch the song video on Youtube.
There are lots of different versions and tunes of the song but I like this one better:


Have fun!

Similar Worksheets
---