<!– google_ad_section_start –>
Revise Family Vocabulary with the Simpsons

<!– google_ad_section_end –>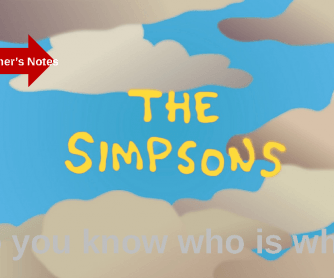 I use this Power Point Presentation with my students to revise family vocabulary. I hope your students will enjoy it!
Study the Simpsons' family tree and then start the test. Read and choose the right variant. If you're wrong you'll see the cat and hear mewing, and if you're right, you'll see the dog and hear barking.
If you need a key, click on the Simpsons' photo at the bottom of each page. To reveal it, click on right the tree.
Similar Worksheets
---