Looking for new fun activities to review the Past Perfect Progressive? Here's our latest reference poster from the 'Grammar' series that contains 7 short activities that your students will adore! Click the image to view the full-size HI-RES poster for printing.

If you think these Present Perfect Progressive activities are cool, why not share the link on Facebook, tweet about them, pin it onto your Pinterest board, or mention this poster in an email to your fellow teachers? Happy teaching!
CLICK THE IMAGE TO VIEW IN FULL SIZE: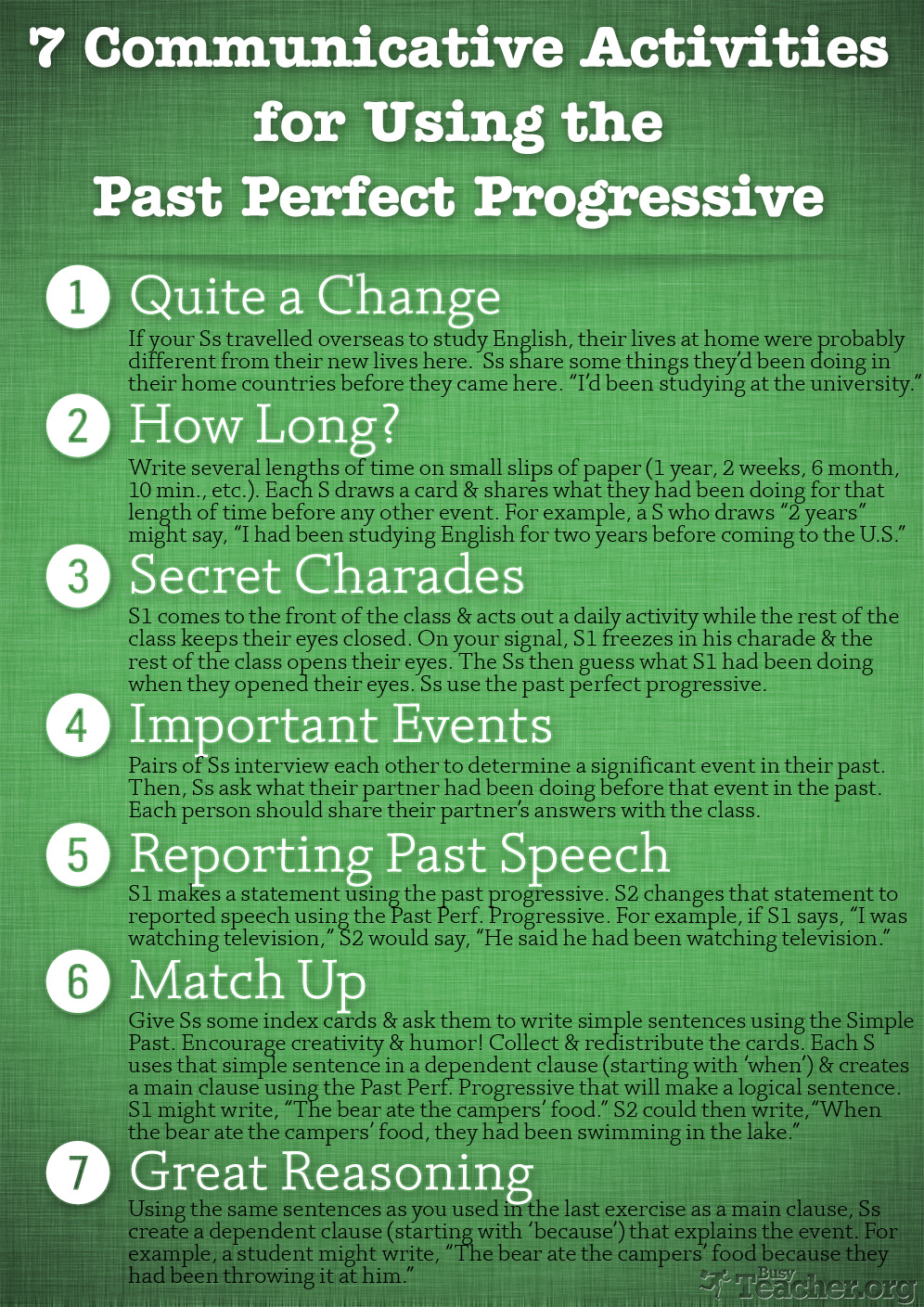 Found it helpful? Please share!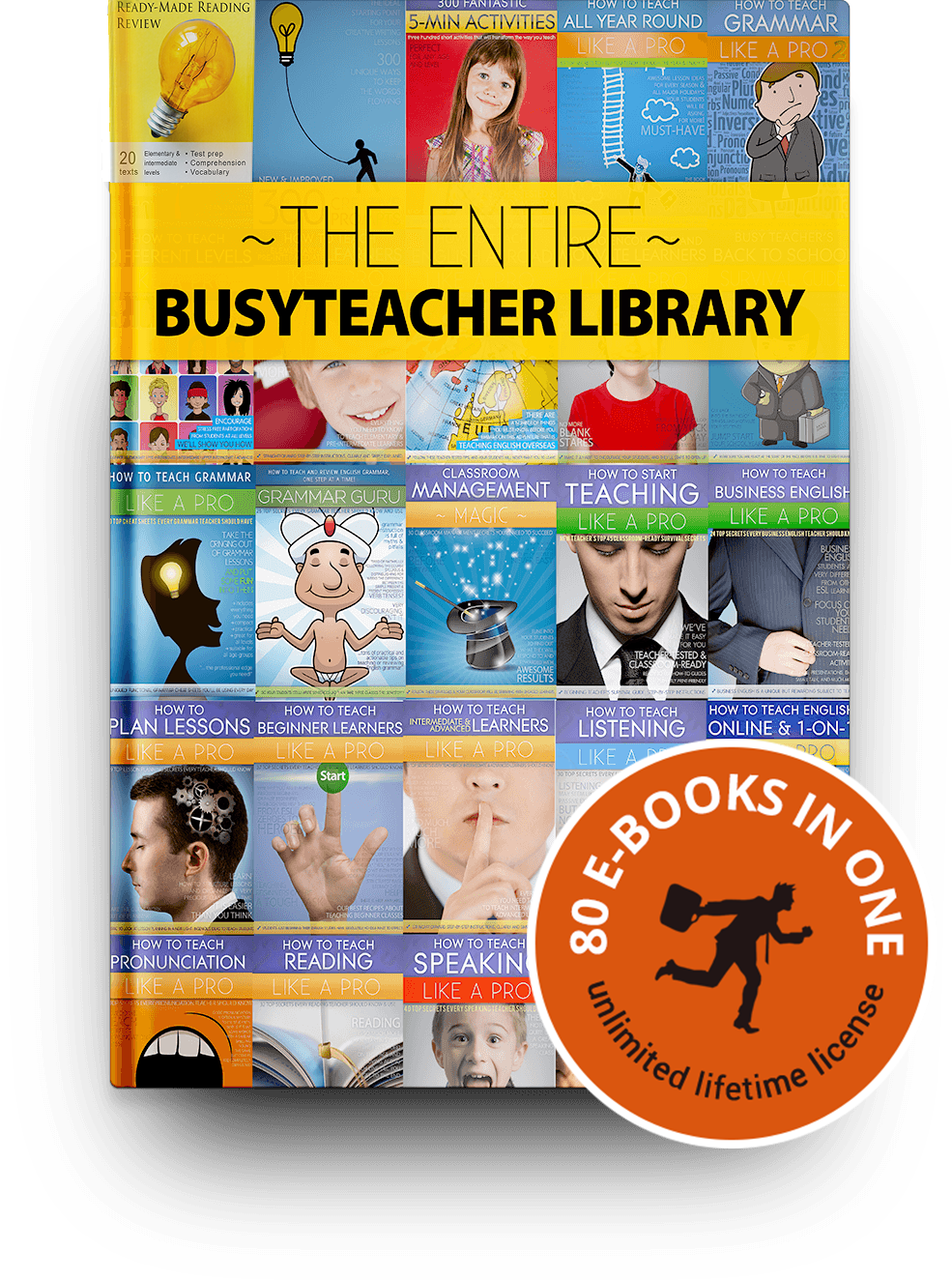 Dramatically improve the way you teach:
Get the Entire BusyTeacher Library
Includes the best of BusyTeacher: all 80 of our PDF e-books. 4,036 pages filled with thousands of practical activities and tips that you can start using today. Instant download, 30-day money back guarantee.
Get it now and start reading in 3 minutes!

Print
Rate this article:
was this poster helpful?