<!– google_ad_section_start –>
Tarot Predictions: Review Simple Tenses

<!– google_ad_section_end –>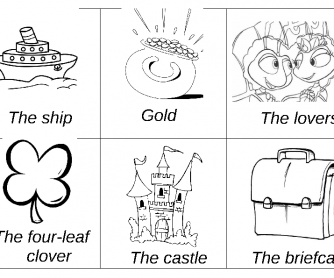 This is a set of invented tarot cards. I use them to review simple tenses with lower levels, but I'm sure it's also perfect with more advanced students.
Divide the class in pairs or groups of four and give them a full set of cards. Let them guess what is all about. Then give them the "meanings" (page of the doc) and ask them to match them with the cards. Now the procedure is quite easy: one student is the Fortune teller and the other wants to know about his/her life. The fortune tellers pick three cards randomly, with the first one they have to talk about an event in the past (e.g. 1rst card is The Ship: you travelled far away to meet yourself), the second about the present and the third card is about the future.
Add some misticism lower the blinds and bring some excentric music, they will love it!
Similar Worksheets
---