How to Teach English to Beginners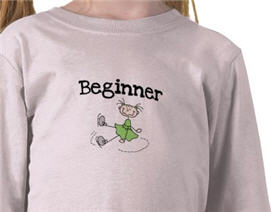 Students just starting their English studies risk being overwhelmed by new material.
Showing them that lessons can be fun and that they can perform well is important to get them engaged in and positive about your classes. Your curriculum should be designed with this in mind so be sure to dedicate plenty of time to each section. If students are doing better than expected, simply use the free lesson period to review or better yet, have fun with a cultural lesson or holiday activity.
How To Proceed
Students just beginning their English studies have absolutely no idea what to expect so it is beneficial to you and all their later English teachers to help them enjoy it by encouraging them and showing them that learning another language is not an overwhelming task.
Rate this article:
was this article helpful?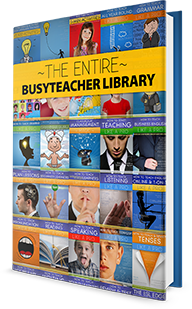 The Entire Busy Teacher Library:
61 current titles + all future titles (free!)
Truly, we might be a little bit crazy, but we know that at this point in the term, things are tight for teachers, and you need a little help, which makes it the right time for our best deal ever. For just $99, you will immediately receive all 61 of our current, bestselling titles. Within a few minutes, you'll have thousands of new BusyTeacher expert approved tips and tricks for teaching grammar, vocabulary, pronunciation, and students at every level from beginner to advanced.
Get it right now - limited time offer ›
Trending Articles right now:

kelvin_cd
said on 25 November 2013 08:56:
thanks for your sharing !

aminasarah
said on 15 September 2013 20:08:
What an amazing article Thank you so much You really helped me a lot. Thanks.

barani
said on 24 May 2013 13:11:
First of all ,I think the teacher should know how to treat the ss and the relationship(rapport0with the ss>

Information

| | |
| --- | --- |
| | Please register to leave comments. Registration is free and takes only a minute! |