314,174 views
by Tara Arntsen
Students just starting their English studies risk being overwhelmed by new material.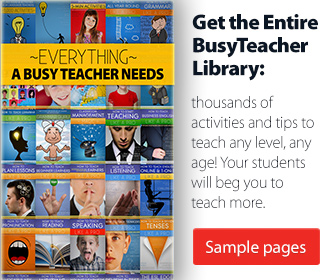 Showing them that lessons can be fun and that they can perform well is important to get them engaged in and positive about your classes. Your curriculum should be designed with this in mind so be sure to dedicate plenty of time to each section. If students are doing better than expected, simply use the free lesson period to review or better yet, have fun with a cultural lesson or holiday activity.
How To Proceed
Students just beginning their English studies have absolutely no idea what to expect so it is beneficial to you and all their later English teachers to help them enjoy it by encouraging them and showing them that learning another language is not an overwhelming task.
Enjoyed this article and learned something? Please share it!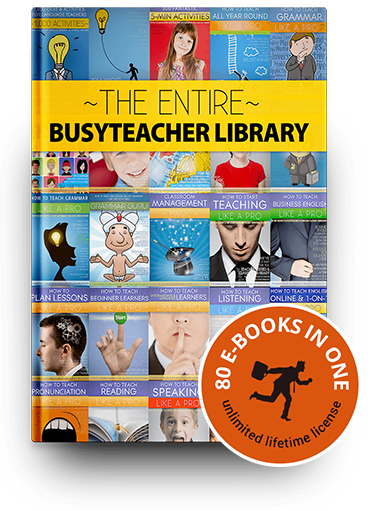 Dramatically improve the way you teach:
Get the Entire BusyTeacher Library
Includes the best of BusyTeacher: all 80 of our PDF e-books. 4,036 pages filled with thousands of practical activities and tips that you can start using today. Instant download, 30-day money back guarantee.
Get it now and start reading in 3 minutes!

Print
Rate this article:
was this article helpful?
Popular articles like this